Sid was one of seven children. If you're inclined to believe in the pop psychology notion which suggests middle children can be cussedly awkward, you may suspect that having three older siblings and three younger siblings helped to make Sid the tricky character he was proud to be.
They were a close enough family though, so much so that he and his younger brother Cliff moved in with their older sister Ruth and her husband after Sid had completed his national service.
He and his new wife Brenda then exchanged the modest attractions of post-war Britain for the bright lights of New York, and it was over there that Sid continued a flirtation with the advertising business that would provide him with a living. It was also there that he entered the Mr Universe competition after developing a phenomenal musculature. This physique would later persuade Ridley Scott Sid was the perfect man to play the archer in a number of Strongbow tv commercials which became absolutely iconic.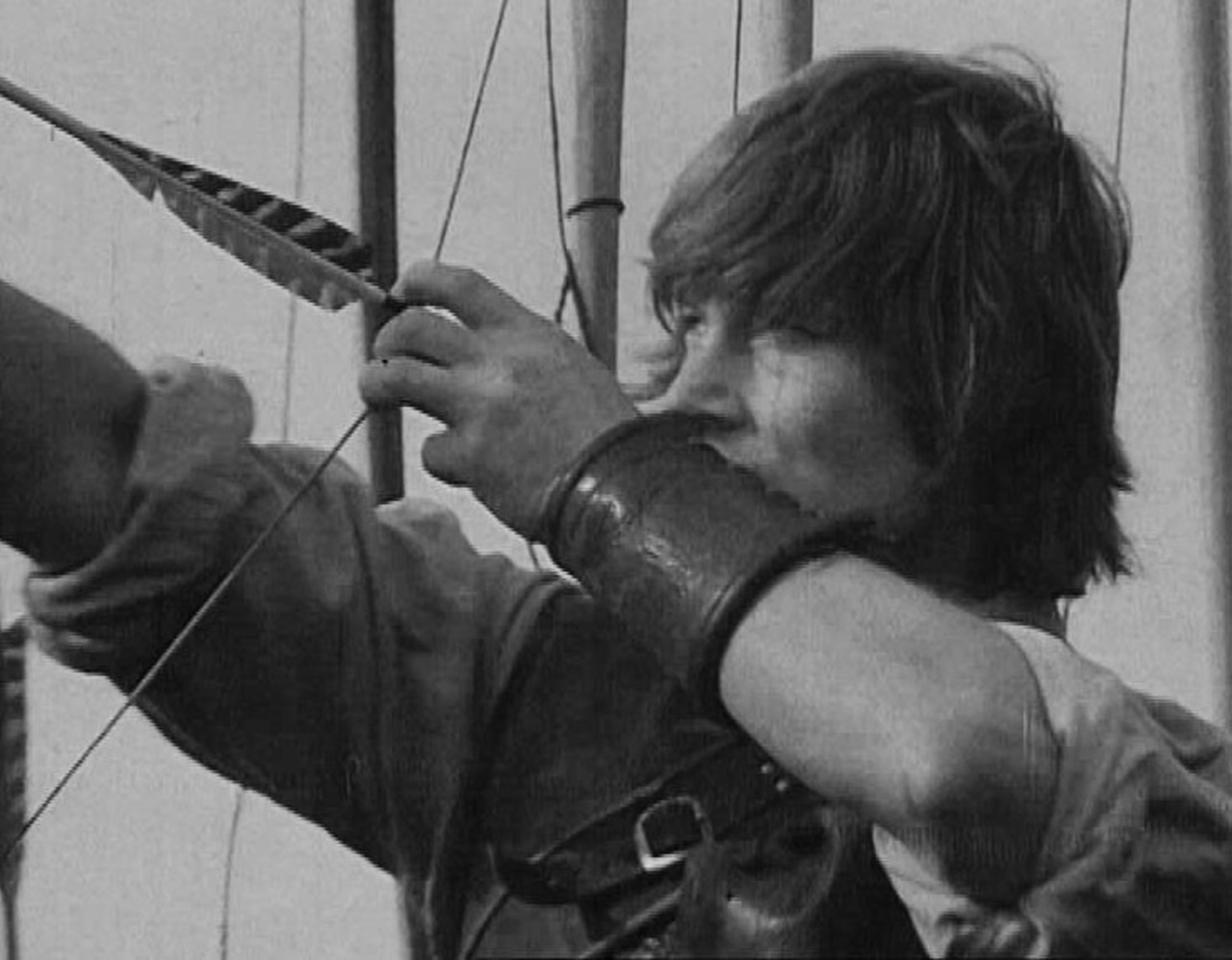 Strongbow
By this time, Sid was working as a photographer in London. Initially on his return from the States he'd been working agency-side, but his adventurer's instinct helped him recognise there was a lot more fun to be had production-side.
However, he guessed that while directors never had a dull time, commercials directors had the most fun of all - and it was perhaps inevitable that Sid would form his own film production company. Which is how Sid Roberson Films came to be.
Sid's company passed through a number of incarnations during its twenty-three years. Directors came and went, with Sid at the centre of it sustaining his own career as director while simultaneously (according to a 1986 profile in Campaign) playing 'dad' to the young talent he was nurturing. While he preferred to be recognised for his directorial skills and would sometimes claim he could make more money if it was just him, a PA and a secretary, he secretly relished being a mentor.
He provided immense support to those who needed it and in the last few weeks, his family has received some endearing notes from grateful recipients of his help.
As Simon Delaney memorably put it in the Campaign piece: "Sid's actually a very sensitive guy, but he'll probably smash me in the face for saying so."
Always moving on, Sid forged a secondary directing career in television. He worked on cult favourite 'Robin of Sherwood' as well as 'Hamish Macbeth' and 'The Fast Show'.
The last of these programmes provided him with a resurgence as a TVC director because the quick fire nature of the sketch show offered a perfect demonstration of his ability to handle a 30s script; prompting John Hegarty to describe his as the funniest reel in London.
Sid had a passion for politics and throughout his career he gave up his time and expertise for the Labour Party whenever he could. He wasn't a shrinking violet in this arena either - Frank Lowe once said of him: "You'd have dinner with Sid and go in thinking you had left-leaning views and after, battered by Sid, you'd leave thinking you were a right wing conservative."
In his 70s, Sid turned his passion into academic pursuit, securing a BA followed by an MA in Politics from Birkbeck University which was - by all accounts - one of his proudest achievements.
But there is no doubt he regarded his crowning achievement to be his children. He was the kind of father who expressed his pride in them more readily behind their backs than to their faces, without ever leaving them in any doubt about his love.
Their testimony at his funeral paints a picture of a man who preferred everyone to believe he was difficult, but who couldn't help being an unforgettably generous font of love.